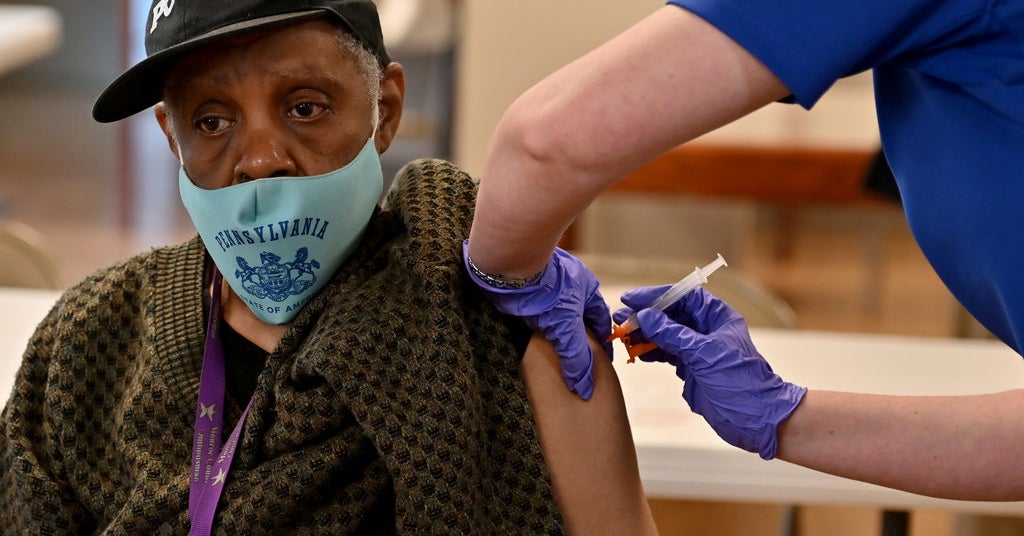 "I think we've now gotten to the hard part," said one public health expert. "And even the easy part was hard."
President Joe Biden will announce a plan to have 70% of adult Americans receive at least one COVID-19 vaccine shot by July 4, in a bid to return US life to normal. The new vaccinations goal includes opening pharmacies to walk-in shots, and pediatricians offering teens shots in anticipation of next week's expected FDA authorization.
The call from the White House on Tuesday comes as the number of people getting vaccinated each day has dropped sharply in the US — down from an April peak of more than 3 million to around 2 million this week. Reaching Biden's July 4 goal will require administering another 100 million shots over the next two months, while convincing people less eager to get a shot.
"If we make progress toward the goal, more and more Americans will gain protection from COVID-19, we should see case counts, hospitalizations, and deaths continue to fall," said a senior administration official on a background briefing ahead of the president's remarks. "America will have taken a serious step toward a return to normal."
Biden will pledge to open the 40,000 pharmacies in the federal vaccination program to walk-in shots. FEMA, which has so far focused on setting up mass vaccination sites, will move toward offering smaller "pop-up" vaccination events and mobile clinics to reach people who want a shot but have had trouble scheduling one or driving to get one. Some $630 million will be pledged to community education and transportation efforts to get people shots.
While states will still receive vaccine doses based on their percentage of the adult population, states may decide not to accept the full allocation, and states that want more can request doses from this pool, a move discussed Tuesday at a White House meeting with governors.
The danger, the official added, is that some communities don't hit the 70% goal and pockets of outbreaks continue there, leading to continuing restrictions the rest of the country will have eased.
As far back as August 2020, the CDC's vaccine advisory panel anticipated that shot numbers would decline past a peak once supplies became widespread. That peak appears to have come in April, just as all adults became eligible.
The US vaccination campaign has reached a point where the eager-to-be-vaccinated part of the population, willing to put up with long drives, long waits, and other hassles to get a shot, has begun to tap out, said Nicole Lurie of the Coalition for Epidemic Preparedness Innovations, a former HHS official during the Obama administration.
"I think we've now gotten to the hard part," said Lurie. "And even the easy part was hard."
Recent university consortium polling suggests the two-week "pause" in Johnson & Johnson vaccines to investigate rare side effects in April did not change public confidence in vaccines, with about 20% of respondents saying they didn't want a shot both before and after the pause.
"I think this is what we anticipated as we entered the space," the senior Biden administration official said. With 83% of the most vulnerable and those over 65 having received at least one shot, the administration will now shift its focus to reaching those less convinced about the benefits of getting the vaccine. "Those most eager, you know those willing to get in their car and drive an hour have gotten their shot, and now this next phase emphasizes access and making it even easier."