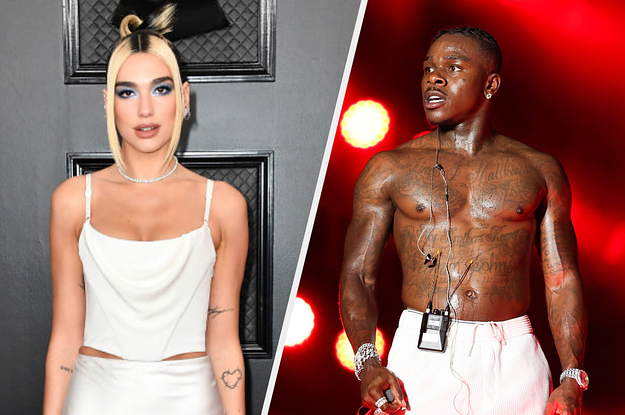 That's great Dua, but when are we dropping him off his feature on "Levitating?"
DaBaby has quickly solidified himself as one of the most problematic musicians in the game right now.
And over the weekend, he continued his questionable decision-making by bringing Tory out on his Rolling Loud set — right after Megan Thee Stallion performed.
Having worked with him before, Dua Lipa took to her Instagram story to address his remarks, writing, "I'm surprised and horrified at DaBaby's comments. I really don't recognize this as the person I worked with. I know my fans know where my heart lies and that I stand 100% with the LGBTQ community. We need to come together to fight the stigma and ignorance around HIV/AIDS."
After his comments took Twitter by storm, DaBaby began trending, and people were just really confused and hurt by what he said.
Later on Monday, the rapper went on his Instagram Live to double-down on his comments, spreading more stigma about those who live with HIV.
Prior to her statement, fans began calling for the pop phenom to remove DaBaby from the hit remix of her track, "Levitating" — which she has yet to address.
BuzzFeed Daily
Keep up with the latest daily buzz with the BuzzFeed Daily newsletter!