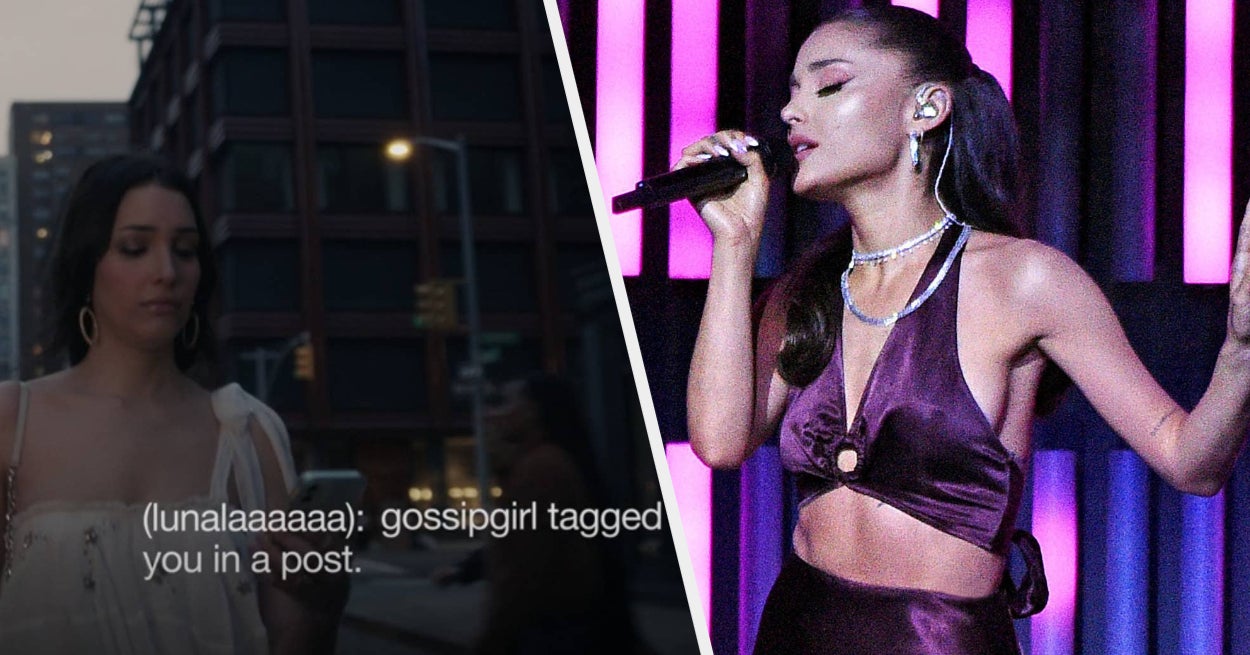 "I was a young girl watching Gossip Girl religiously growing up."
Whether you're shuffling through Spotify playlists, listening to the radio, grabbing a coffee, or watching TV, it typically doesn't take long for Ariana Grande to start singing.
The Grammy winner has given pop music dozens of hits throughout most of the last decade, and whenever she releases a new one, it usually seems like we're hearing her voice everywhere for some time.
There's no way Ariana isn't used to the wide-ranging exposure by now. But, in an interview for Allure's latest cover story, the star said she still gets emotional about it sometimes, especially when her songs are featured in places that feel meaningful to her.
Hilariously enough, the memorable spot Ariana referenced during her Allure interview was the Gossip Girl reboot's pilot episode.
Those who followed the HBO Max revival this summer might remember its title sequence snuck up on us, and revealed itself about 20 minutes into the first episode alongside Kristen Bell's iconic narration.
It was a fun surprise for viewers, and apparently, a real shock to Ariana — who definitely didn't expect to hear "Positions" playing on the soundtrack.
She recreated her reaction during the Allure interview, which went like this. "Excuse me!" she said. "Does anyone want to warn me when fucking titles are going to come in and Kristen Bell's voice is going to start saying Gossip Girl stuff and my song's going to be in the background?"
"Does anyone want to just warn me?" Ariana continued. "Because I had a heart attack."
BuzzFeed Daily
Keep up with the latest daily buzz with the BuzzFeed Daily newsletter!